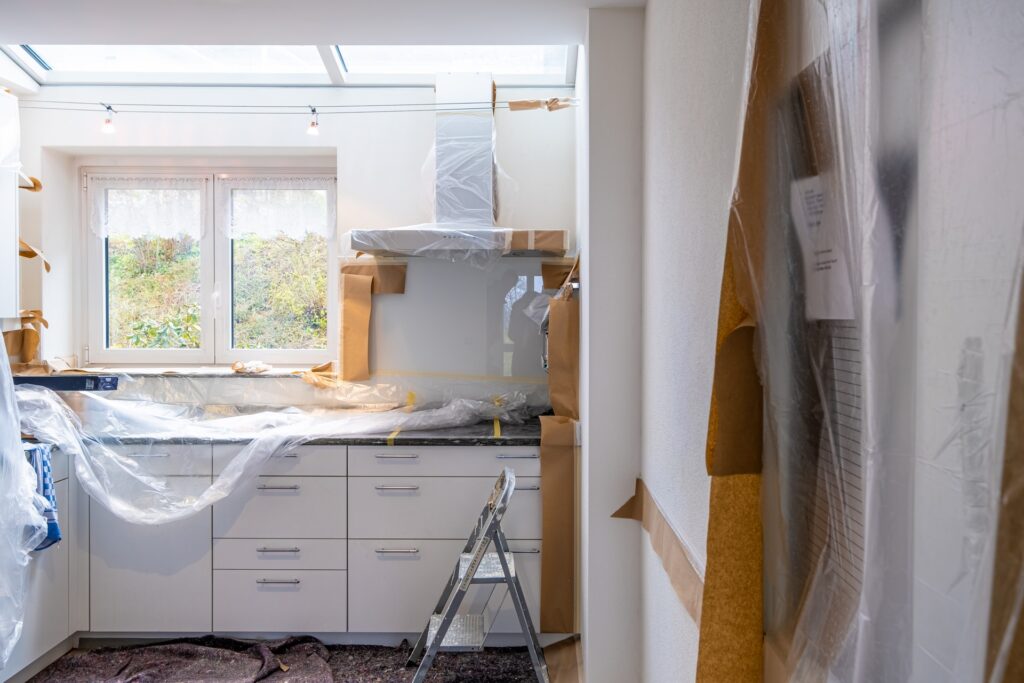 There are many home renovations that can improve your time in the home and increase its selling potential in the future. But not all renovations are created equally. Some upgrades, such as remodeling the kitchen or bathroom, can cost upwards of $40,000 – without adding equal value to your home. Below, we've outlined three renovations that will add value to your home and two that probably won't.
3 Renovations to Add Value to Your Home
Finishing Basements and Spare Rooms
If your home has an unfinished basement or spare room where you do the laundry, consider making that space livable. Adding drywall, flooring and overhead lighting can increase living space in the home. For many prospective buyers, more space is better – especially if it's ready to go!
We often think of siding, landscaping and outdoor fixtures when discussing curb appeal. But the first impression visitors (and potential buyers) have of your home starts at the door. So if your door is old or lacks charisma, consider investing in a new front door.
Replacing the Wallpaper and Flooring
The walls of the home tell a story – and sometimes, that story is a bit dated! Removing wallpaper and opting for neutral-colored paints, such as ivory, gray or beige, can provide a clean slate for you and potential buyers to express yourselves. The same is true for flooring. Old carpet or laminate can look drab, and investing in new carpeting or hardwood flooring can improve your home's appearance and increase its value.
2 Renovations That Might Not Add Value to Your Home
Changing Rooms to Something Specific
In today's remote world, many people are working from home. Because of this, homeowners have considered converting spare bedrooms into home offices. While this is an excellent investment if you work from home, potential sellers may not need the same. And a full home office requires adding outlets, phone jacks, internet connections and more. If you're considering remodeling a bedroom into something specific, like a gym or home office, you may be better off with temporary changes rather than complete remodeling
Upgrading the Kitchen Too Much
Upgrading your kitchen can increase your home's value – potentially by thousands. But many people feel the need to get the highest-end ovens, sinks, refrigerators and other kitchen technology. Ultimately, if your upgrades are too high-end, you likely won't recoup the cost of the renovations. Stick to dependable kitchen upgrades, like a new sink basin, upgraded cabinets and hardware, fresh paint and enhanced storage space.
Getting the Right ROI With Your Home Renovation
From remodeling a bathroom to adding a deck, there are hundreds, if not thousands, of renovations homeowners can make! If you're considering remodeling or renovating your home to increase its resale value, contact the team at RE/MAX County Wide 1st. As realtors, we know what's doing well in the housing market right now. We can offer insights and input on how to update your home before you sell. And when you're ready to sell, we're happy to help!