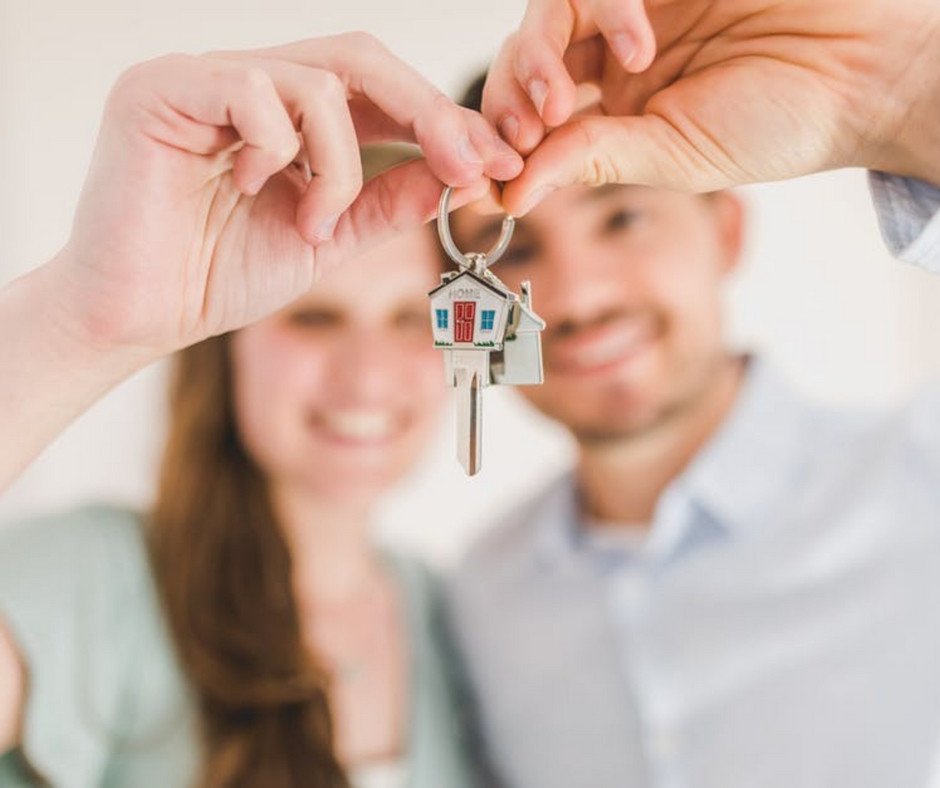 Frequently Asked Questions
When is the right time to buy my first home?
The right time to buy your first home is whenever you're ready! But being ready means many things. You should have a lender for your mortgage, a solid financial plan, a secure job/stable income and a strong sense of the future you want. Why? Because most first-time homebuyers are in their first home for a decade or longer! That means you should consider where you see yourself in the next three, five and ten years. Will you want the hustle and bustle of city life or the quieter suburbs near Lake Michigan? Do you have kids who need a great school district, or do you plan on having kids in the future? These are important questions to ask yourself when considering buying your first home. But in general, if you have these aspects secured and you feel ready to buy your first home, then you're ready. 
How do I start the home-buying process?
Before beginning the home-buying process, spend some time building your credit. Your credit score greatly impacts the amount of loan you qualify for, which in turn impacts the houses you can buy. Once you've increased or are satisfied with your score, you can get started. To start the home-buying process, consult with your preferred bank and a few others to find out what loan amount you qualify for. This will help you determine the budget you have for your first home. You should work with a mortgage banker to select the loan and mortgage length that's best for you (typically between a 15-year and 30-year loan). Next, you should find a realtor from the community you'd like to live in. A realtor is a professional who can guide you through the home-buying process, and if they're from the community you're looking at, they have even more knowledge of the area!
What should I look for when touring houses?
When touring potential homes, it's easy to see the cosmetic details, such as new cabinetry, paint and hardware. But the bones of the home are important, too, as are the ways you can use the home. When touring houses, look for signs of water damage, age of appliances (water heater, air conditioning unit, furnace, etc.), tilting floors and other structural features. Part of the home-buying process is having a professional inspection done, so don't worry if you don't notice everything! But stay aware of these structural details. Additionally, look at the yard, the neighborhood and surrounding homes. The value of your home will change over time, and part of that change is determined based on the quality and value of the homes around you. You should also look at the home for its potential. A small second bedroom could be used as an office. A small dining room and sitting area could be combined into an open-concept space. See the houses for what they are, as well as what they can be.
How can I tell a house is right for me?
It's hard to find the "perfect" house. But we can find a house that's so close to perfect, we call it home! How can you tell? Write out your must-haves and nice-to-haves. Rarely will a house have every single thing you want, whether that's a porch and a big yard or recessed lights and double-ovens. But when you identify what you absolutely have to have and what would be nice to have but isn't necessary, you have a better idea of what home will fit your needs. If a finished basement is more important than an open-concept floor plan, and a safe neighborhood is more important than square footage, you'll know that a smaller house in a nice neighborhood with a complete basement is the one for you.
What's the weather like in northwest Indiana?
Weather is important to consider when purchasing a home! If you're not from the region, you may not know about the weather here. Rainy summers and snowy winters can mean an increased need for waterproofing, and severe summer weather requires sturdy weatherproofing. The great news is that northwest Indiana has some of the most beautiful and distinct seasons in the Midwest, and most homes built here are prepared for these weather conditions. You'll have to deal with plowing and shoveling snow in the winter (so a steep driveway may not be something you want), but you'll also have convenient access to Lake Michigan, sunny and warm summers and brilliantly colored autumns. 
What do realtors do for first-time buyers?
A realtor will meet with you to understand exactly what you're looking for. Then, they'll find homes that are in your price range, meet your standards and match your style. They'll schedule your tours and walk you through the homes themselves, helping you find your dream home. Realtors also coordinate negotiations between you and the sellers, assist with paperwork to complete the purchase and generally make the home-buying process easier and more enjoyable for buyers like you! If you're ready to talk to a realtor, give our team a call at (219) 362-9400.