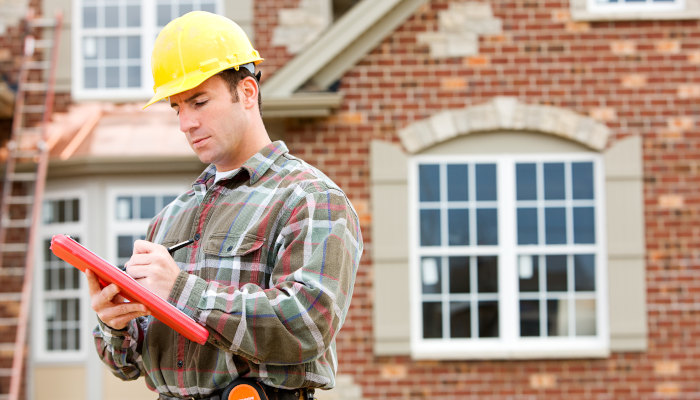 You've found a home you love. And whether that means selling your current home or buying the new one, you need to get a home inspection. Why? At their core, home inspections are all about safety, both physical and financial. Before scheduling your home inspection, learn more about what they are, who needs them, and how they work. 
First, What Are Home Inspections?
Home inspections are thorough visual reviews of a house from top to bottom, inside and out. No house is perfect. But finding bigger issues is the first step to repairing them – which keeps you and your home safe while also protecting your financial interests. 
Inspectors look at wiring, plumbing, roofing, siding, structures, foundations, and more to assess the house. They also look at smaller things like tiling, cabinetry, squeaky hinges, and appliances. Inspectors look for safety hazards, mechanical concerns, and structural issues so that they can be taken care of and crises can be averted. Sellers aren't required to fix anything found by the inspection, but buyers can negotiate for lower prices or even back out of the purchase entirely based on these results. 
Buyers and sellers both need a home inspection. When you're a buyer, it's obvious why you need one. You want to make sure the home you're purchasing is safe. You also want to know what other expenses may come up after buying, which impacts how you negotiate the price. But why do sellers need an inspection?
Imagine: You listed your house for $250k. A couple wants to make their purchase contingent on the results of their home inspection. Unfortunately, their inspection reveals $50k in needed repairs. That affects everything about the sale. The couple may not qualify for the loan they need, they may ask you to drop the price by at least $50k, or they may revoke their offer. As a seller, home inspections give you time to make needed repairs, adjust your listing price to match the cost or prepare for negotiating the selling price. It also helps your future buyers build trust in you and makes the selling process a bit easier.
How Do You Choose An Inspector?
Whether you're the buyer or the seller, having a good home inspector is essential to getting accurate findings in the house. Home inspections typically cost about $300-1000, so you want to find an inspector that's worth the price. Look for an inspector that is thorough and certified. Appropriate certifications you can look for include ASHI, the American Society of Home Inspectors, the National Home Inspector Examination, or state-supported certifications, like Indiana's  InterNACHI® certification. A qualified inspector should also have several years of experience and a solid reputation. You can always request to see a sample inspection they've completed on a similar home, too, as well as ask a realtor for recommendations. 
How Do You Prepare For A Home Inspection?
Home inspections for buyers are relatively easy; there's no cleaning involved on your part! Once you find your inspector, you'll have to coordinate the inspection with your seller. Then wait for the results, and you're set to start negotiating or moving forward with the purchase.
For sellers, home inspections can be nerve-wracking. A good inspection ensures a higher selling price for your house. You need to make sure your house is as clean and up-to-date as possible so the inspection goes smoothly and provides the best results. But don't try to hide bigger issues – transparency is still the best policy. Even if your inspection reveals an expensive fix, you have options for handling it. Here are some tips to prepare for your inspection.
Clean the entire home from top to bottom, including the roof and siding. 

Repair any small issues (burnt light bulbs, dirty grout, leaky pipes).

Keep access points to the furnace, pipes, water heater, AC, and other systems open. 

Clean all appliances inside and out. 

Tighten screws on cabinets and door handles.

Have a list on hand of any larger issues you're already aware of.
After the home inspection is complete, your inspector will contact you with the results. Those results will influence how you list your home or the price you offer for it. Be sure to contact a RE/MAX County Wide 1st agent today at (219) 324-6600 to discuss your next steps. And we'll help get you to your dream home!