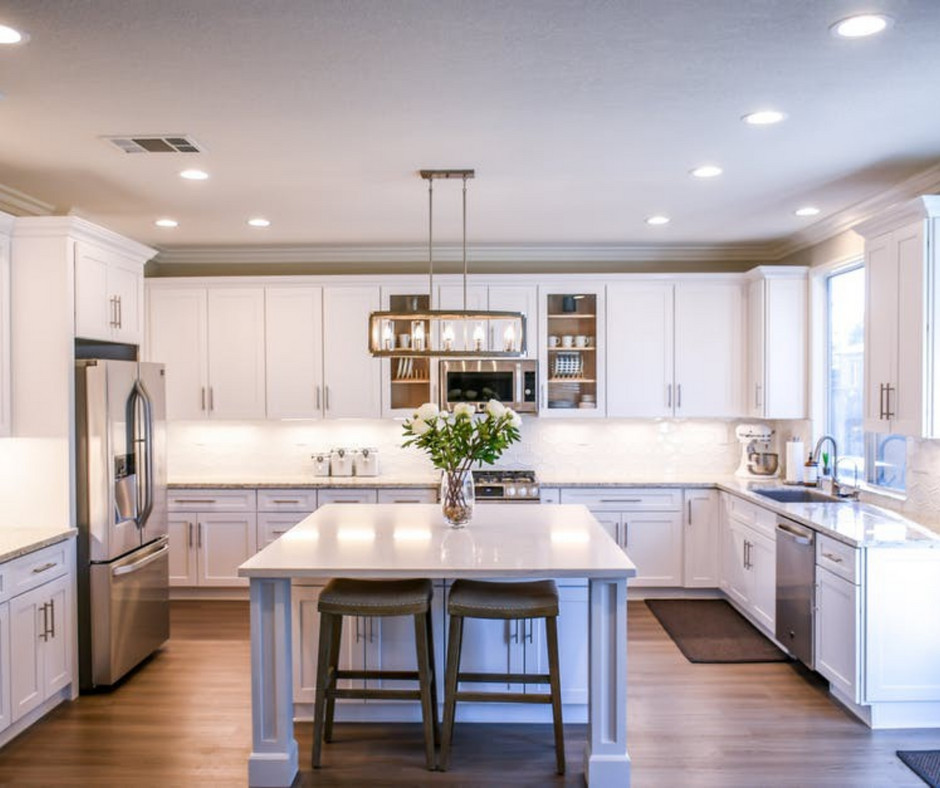 Open houses are a strategic, inviting way to get prospective buyers into your home and make the sale. Unlike scheduled tours, open houses run for a set amount of time, typically 3 to 4 hours, and are open to anyone interested in viewing the home. Even if the attendees don't buy your home, their opinion of your home can spread via word of mouth, generating more prospects. To make your open house more successful, we've provided some helpful do's and don'ts.
Do: Clean your home from top to bottom.
A clean home is more inviting. Remove all clutter, clean the floors and counters, dust the blinds and brush the baseboards. It's easier for open house attendees to envision their lives in your home when there aren't dirty dishes and hampers of clothes filling the space.
Don't: Go overboard on staging.
Open houses are usually staged; new furniture and decor is brought into the home to increase its visual appeal for the open house attendees. While some staging is a great idea, such as hanging abstract canvases and setting out a bowl of fruit, don't overdo it. When a house is too staged, it can make the space feel cold and uninviting. Spruce your home up with small accent pieces and table settings, but let the true charm and appeal of the home speak for itself.
Do: Put away the valuables.
Your favorite China, jewelry and other treasured items should be put away, locked up and out of sight. Prescription drugs should be, too. While it isn't likely that someone will steal your valuables at the open house, it is still possible.
Don't: Leave the pets.
While your furry friend may mean the world to you, not everyone is a fan of pets. Additionally, some potential buyers may not want to buy a home where animals have lived because of smells, scratches and other animal-related wear and tear. While you should disclose that you've had pets if asked, this may be avoided by keeping the pets out.
Do: Share the event with everyone you know.
Share information about the open house with friends, family, neighbors and your community. Open houses attract all types of people, even those who aren't in the market to buy a home themselves. However, these visitors will share information about your home with their network, generating buzz and interest from a larger pool of prospects. If a friend visits and loves your office space, they may tell their other friend who's in the market for a new house.
Don't: Keep areas off-limits.
Having an area that's off limits can be a bad sign to prospective buyers. They may worry that the off-limits area is unfinished, has broken or outdated fixtures, is in a state of disrepair or something else. If you have areas of the home that are under renovation or not up to your standards, delay the open house until they are ready.
Do: Open the windows and light a candle beforehand.
Every home has a smell – and that's not a bad thing! But before the open house, light a fragrant candle and open the windows to air out the home. Be sure to leave the blinds open during the open house to highlight the natural lighting and brighten the space.
An Open House to Sell Your Home
Open houses are a great way to get potential buyers interested in your home. And through word-of-mouth, your visitors may even tell other potential customers about the home's amazing kitchen or backyard. Still, getting your home ready for an open house and hosting a successful one can be nerve-wracking. The team at RE/MAX County Wide 1st can help you with additional strategies to make your open house a success.